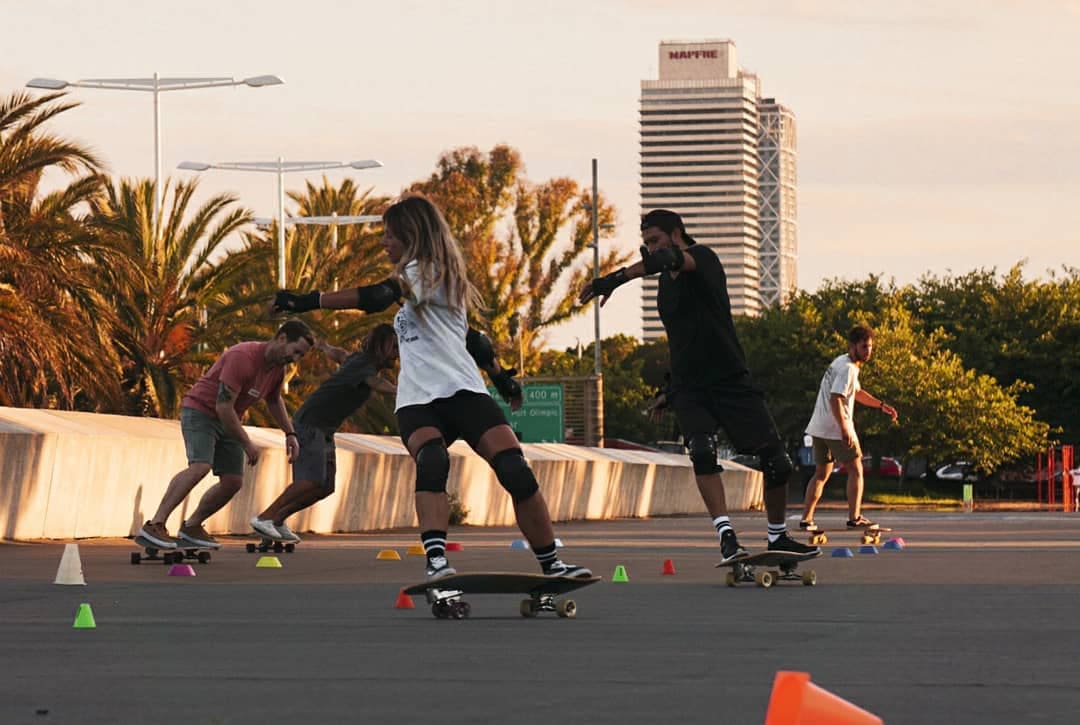 Discover Barcelona on top of a surfskate
More information and reservations: info@alaiacommunity.com or +34 613027895
Have you ever considered discovering Barcelona on top of a surfskate? With Alaia Community and Yurbban Hotels, you can do it.
We have prepared 90 minutes for you to get started, learn, have fun, and get to know some of the most beautiful areas of the city of Barcelona.
The day will begin with a ten-minute explanation by one of the Alaia Community coaches: How to get on the surfskate, how to generate speed, how to improve our movements, and what route we will follow. Once prepared and well protected, we will go to the starting point and start "carving. The session will be adapted to the level of the attendees. If you are self-employed we can discover more places in the city and work on technical exercises. But don't worry if you don't have experience, you will learn to skate on top of a surfskate in a magical place in the city.
Are you still thinking about it?